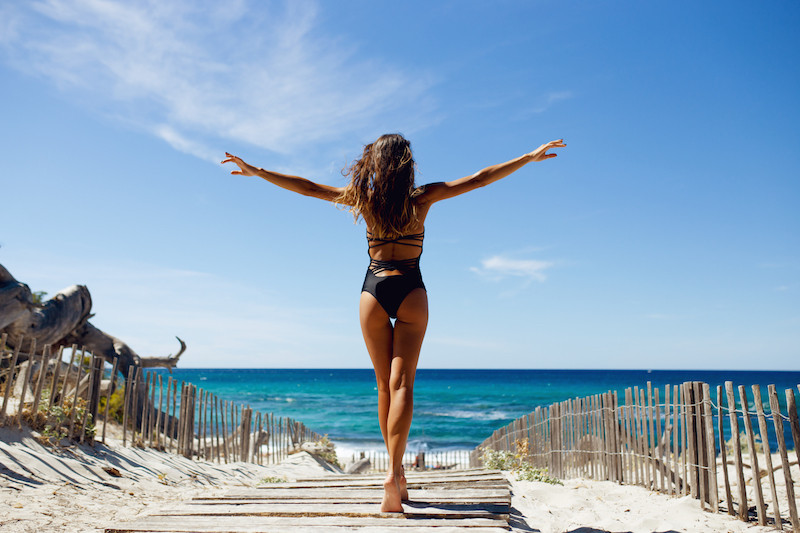 If a good diet accompanied by physical exercise is the first thing to implement to lose weight, some parts of our body refuse to melt despite all our efforts. One of the solutions can then be cosmetic surgery. How is each of these procedures carried out and according to what protocol?
Is a peel a good idea for the summer?
Although it is an extremely common cosmetic operation, it is not recommended to perform a peel - even a superficial one - before the summer period because as soon as the superficial layers of the skin are touched, there is a strong risk of pigmentary rebound in case of sun exposure.
Dermabrasion
Dermabrasion is also a procedure to be avoided before sun exposure and requires a vitamin A-based preparation for depigmentation of your skin.
Liposuction for the summer?
Liposuction can be performed, and is very much in demand at this time of year. It is also recommended that you do not expose your skin to the sun during this period, especially in the case of bruises, which you should protect.
Rhinoplasty: a new nose for the summer
This is another very frequently performed aesthetic procedure. Rhinoplasty can also be performed during the summer, provided that you do not engage in sports or activities that are too intense or violent during the summer period. A mini-facelift for the summer vacations
The mini-facelift is a surgical procedure that can be performed a few weeks before going on summer vacation, but it is important to apply sun protection to the areas that have been operated on and especially not to go swimming during the first week. You will not be able to dive into the blue water.
Breast implants: new breasts?
Breast augmentation by implants is also one of the most common procedures, especially during the summer. This cosmetic surgery of the breasts can be performed in summer but it is recommended that you spend a summer more oriented towards relaxation than extreme sports and that you do not expose your new breasts without dark protection, especially in the month following the operation.