Liposuction is not a slimming procedure! It can however remove excess fat from specific areas of the body. The fulfillment you feel from the initial results will continue as long as you control your weight and maintain a healthy lifestyle after having undergone the body contouring procedure. Liposuction is carried out using a thin hollow tube, a liposuction canula, to reshape/remove excess fat in specific zones, the fat is then suctioned out of the body. Liposuction can be used on all areas of the body: hips, abdomen, thighs, and legs knees, also on the arms, calves and ankles. In the facial area the surgeon can also treat a double chin and the contour of the face. Liposuction can help to improve your body contours, and ultimately enhance your self-image. It is definitely a perfect intervention for body contouring or body reshaping.
THE PROCEDURE OF LIPOSUCTION
Precautions
Avoid taking aspirin and anti-inflammatory drugs during the fifteen days preceding surgery. Depending on the type of anesthesia chosen, fasting may be recommended prior to surgery.
Surgery of Liposuction
The anesthesia can be general, local, or local with intravenous sedation. Hospitalization will last a few hours when local anesthesia is used and can last one night if the intervention is done under general anesthesia. Depending on the quantity of fat to remove, and of the number of zones treated, the procedure can last 30 minutes to 2 hours. The surgeon makes small, inconspicuous incisions hidden in the natural body folds. The liposuction canula are adapted for the extraction of superficial fat or deep fat. The quantity to be extracted is depending on the quality of patient's skin. The liposuction canula are connected to a surgical pump. The excess fat is loosened using a controlled back and forth motion. Once the liposuction canula is withdrawn, a compression garment or elastic bandages are used to cover treatment areas. These help to control swelling and compress the skin to your new body contours. It is very important to wear these for few weeks. It will also help the skin and underneath tissue to retract for a better result.
Postoperative consequences after liposuction
Bruises and edema are to be expected at the treated areas. If the quantity of removed fat was significant, one may feel tired; however normal activities can be resumed after a few days following surgery. It is recommended that the compression garment be worn for 2 – 4 weeks, during which one should avoid exposure to the sun and UV rays. Bath and swimming are only permitted after 4 weeks. Gymnastic can start again after 2 weeks. Massage of the treated areas can start after 2 weeks.
The complications of liposuction
Complications in surgery are always possible but fortunately unusual (infection, anesthesia problems).
Possible specific risks include:
Phlebitis and pulmonary embolism
Bleeding (hematoma)
Metabolic imbalance to be compensated by IV fluid
Skin necrosis which postpones the healing
Can we combine other procedures with Liposuction?
You can always use the fat tissues extracted during liposuction for lipofilling of another area od you body. Lipofilling technique can be used for remodelling of your breasts, buttocks, face, hands and even vulva.
If liposuction is a finishing touch on your body after a weight loss, you can also go through an abdominoplasty or lifting procedures to get rid of the excess skin tissue.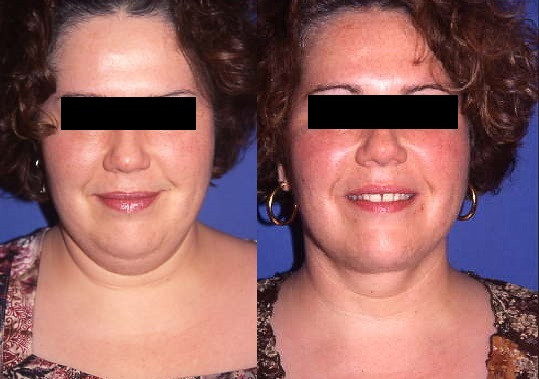 The result OF LIPOSUCTION
It may take several weeks for the swelling to disappear (because of post operatory edema) especially on ankles. The final result may take several months to appear depending on which area that was treated The new silhouette after body contouring is particularly convincing because the fat has definitively been removed.
Do you wish to have a consultation with Doctor Bergeret-Galley ?
Contact us here