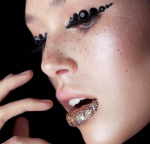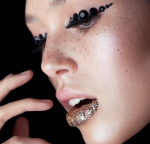 Let's talk about treating the lower eyelid, or rather sagging skin, dark circles and puffiness called puffiness.
The bags are made up of fat and will appear sooner or later due to sagging skin, they get waterlogged, which makes them more or less important depending on the time of day (in the morning) or depending hormonal phenomena that cause fluid retention.
Faced with the diversity of possible acts, let's first understand what are the 4 types of aging in the lower eyelid: • The appearance of a greasy pocket • Sagging skin • The melting of the cheekbone and highlighting of the furrows under the descending eyes on the cheek (valley of tears). • Permanent contracture of the eye muscle of the eye (bead under the eye)
These different types of aging eyes are not exclusive and can be combined! My work will consist in carrying out a complete static and dynamic assessment of the gaze in order to choose the best treatment together.
The treatment of the lower eyelid, to correct the effects of time while maintaining a natural look, the botulinum toxin will help reduce fine oblique wrinkles. Increasingly deep wrinkles, fine lines or dark circles ... can be treated with an injection of hyaluronic acid.
The hollow eye is characterized by the impression that the eye is sinking into the orbit. This is due to loss of fat throughout the orbital frame. A cheekbone and temple lipostructure as well as an upper eyelid micro lipostructure can be performed at the same time.
The result is maintained over the long term and even sometimes permanently. Surgery without intubation, so you come home in the morning and come out at night!