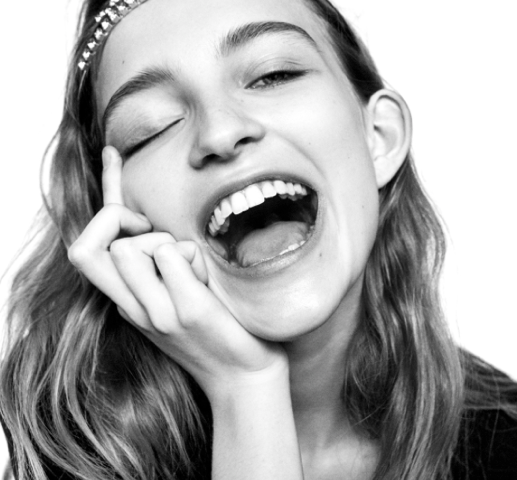 Freezed foreheads and expressionless faces, it's over. Since the French touch event, our approach as a surgeon has been softer.
Today, the goal of botulinum toxin injection is not just to remove wrinkles, but to restore positive emotions. To provide a natural result, the important thing is to decrease the action of the lowering muscles, those that make the eyebrows or the corners of the mouth fall, for the benefit of the elevators, without suppressing the emotions. We don't paralyze them, we modulate them.
The wrinkles of the lion. Botox's favorite area, these wrinkles located between the eyebrows give hard, severe or aggressive air. To remove the misunderstanding and soften the face, I block the glabella muscle with a small injection.
Crow's feet wrinkles. We reduce them while keeping a few, because these are also the smile lines. We especially smooth the upper part to raise the tail of the eyebrow and open the eyes naturally.
Horizontal forehead wrinkles. The idea above all is not to block the front and make it motionless, as we did before, otherwise we will weigh it down. Today, it is minimally treated by removing excessive wrinkles with micro-doses of Botox, to subtly raise the eyebrow. The main thing is to reduce the wrinkle, not to erase it completely. It's the key to naturalness. Treatment with botulinum toxin (Botox, Azzalure ...) is also very useful before a cervico facial lift. The lower face lift will remove excess skin and lift the neck and oval of the face and Botox will relax the forehead and possibly certain tensions in the chin and decrease the bitterness folds for a harmonious natural facial rejuvenation.